Description
Natures Aid Vitamin B12
Natures Aid Vitamin B12 contributes to the reduction of tiredness & fatigue and normal red blood cell formation.
Also contributes to:
normal energy-yielding metabolism
additionally normal functioning of the nervous system
regular homocysteine metabolism
normal psychological function
normal red blood cell formation
the normal function of the immune system
also the reduction of tiredness and fatigue
plays a role in the process of cell division
Suitable for vegetarians and vegans.
Nutritional Information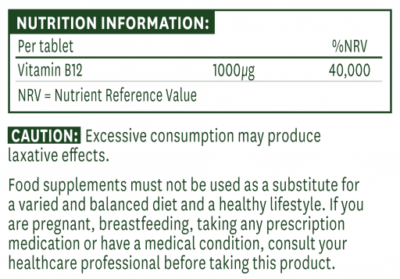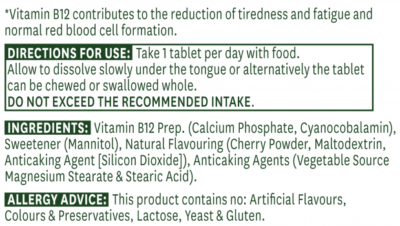 Also why not combine this with a multivitamin for even greater health benefits.
Additionally more information on its health benefits can be found here.